Our
Company
Mass Céréales Al Maghreb is the concessionaire and operator of two grain product handling terminals at the ports of Casablanca and Jorf Lasfar. Thanks to state-of-the-art facilities, the company offers to grain importers real added value and helps fluidize port traffic. Unloading rate
20 000 T/Day Storage capacity
68 000 T Water draft
9,75 m Average annual volume
2 200 000 T Unloading rate
15 000 T/Day Storage capacity
42 000 T
Water draft
11,50 m Average annual volume
1 500 000 T

Our
Services

Entire
Circuit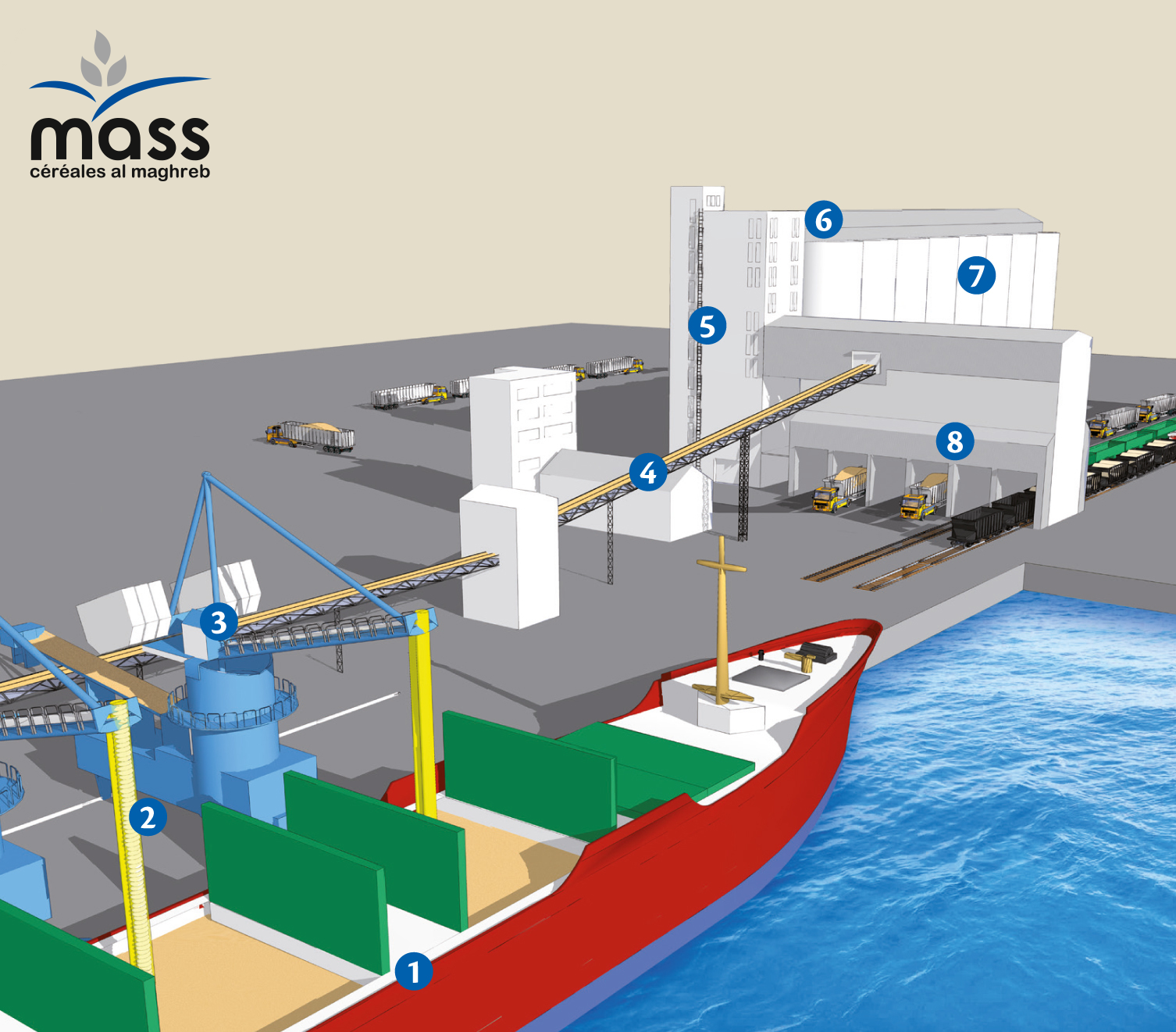 1
Very high vessel unloading rate :
1 200 T/h in Casablanca & 800 T/h in Jorf Lasfar.
2
Mechanical screw-type unloading system. Hold finishing using loaders.
3
Rail-mounted mobile unloading gantries.
4
Conveying goods on hooded conveyor belts to the storage cells.
5
Continuous weighing system using circuit scales.
6
Automated transfer of goods to storage cells.
7
Large capacity storage silos. Each cargo is identified and isolated from the others.
8
High speed simultaneous loading of trucks and wagons.